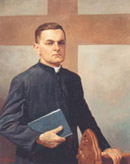 Knights of
Columbus
4th Degree
Samuel Cardinal
Stritch Assembly
#205

Samuel Cardinal Stritch Assembly #205
Faithful Navigators Page

Faithful Navigator

Joseph Frontera

Greetings Worthy State Officers, Sir Knights, Grand Knights, and Financial Secretaries

April, 2023

Brother Sir Knights and your families,

Give to the Lord your time, talents and efforts during this Holiest of Weeks.

May you find the change that your efforts have brought during the season of Lent, and May the Risen Lord Bless you and your family this Easter Season.



Happy Easter
Vivat Jesus



Faithful Navigator


Joe Frontera
Click >>HERE<< to send me an email.


Stritch Assembly
Step Outs
Click >>HERE<<







Request
Honor Guard
(Step Out)
Click

>>HERE<<






Stritch Assembly


Photo Gallery
Click

>>HERE<<






Normandy
Then and Now



Click

>>HERE<<






The Vietnam
Veterans Virtual
Memorial Wall



Click

>>HERE<<


The 4th Degree
Masters Web Site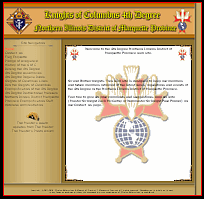 Click >>HERE<<





Would you like your own Website?
Knights of Columbus Council & 4th Degree Assembly Templates.
Click >>HERE<<

Copyright ©
2010 -2023
Samuel Cardinal
Stritch Assembly #205
& Piraino Enterprises